Travelling has become so popular nowadays that almost every tech savvy traveler would like to write down his or her own travel journey using a blog. The purpose is not only to share the experience but also to monetize it. But not every one has the technical and design skills to design a beautiful blog so the best option is to purchase ready-made blog templates or themes to speed up the development process. Below are 10 beautiful WordPress themes that are suitable for personal travel blog, they can be easily installed and use immediately so do check them out.
#1. BikeIT
If you like to travel around by bike, this is a theme for you! It has beautiful dynamic changing background photos and a dedicated gallery that you can upload your adventurous travel photos and view them by piclens. The theme is well documented so beginner should have no problem setting the theme up quickly. In a matter of minutes, you can be a proud owner of a beautiful travel blog.
Price: $35 / Live Preview
#2. Adventure Travel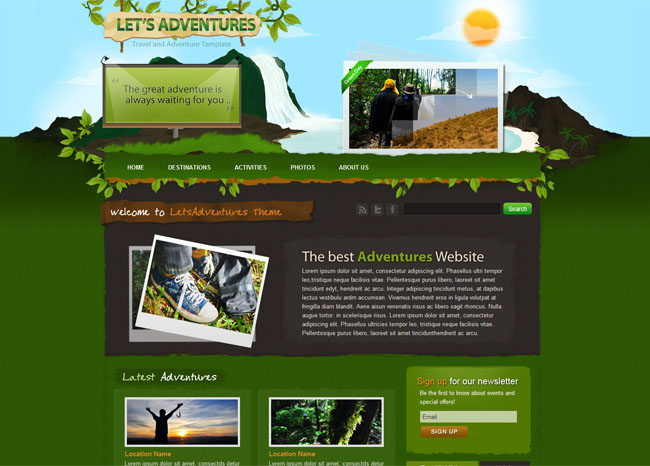 If you are the adventurous type of traveler, you will like this blog theme. The colors selected are refreshing and natural. It will sure attract those readers who are similarly adventurous and fun.
Price: $12 / Live Preview

#3. WP Traveler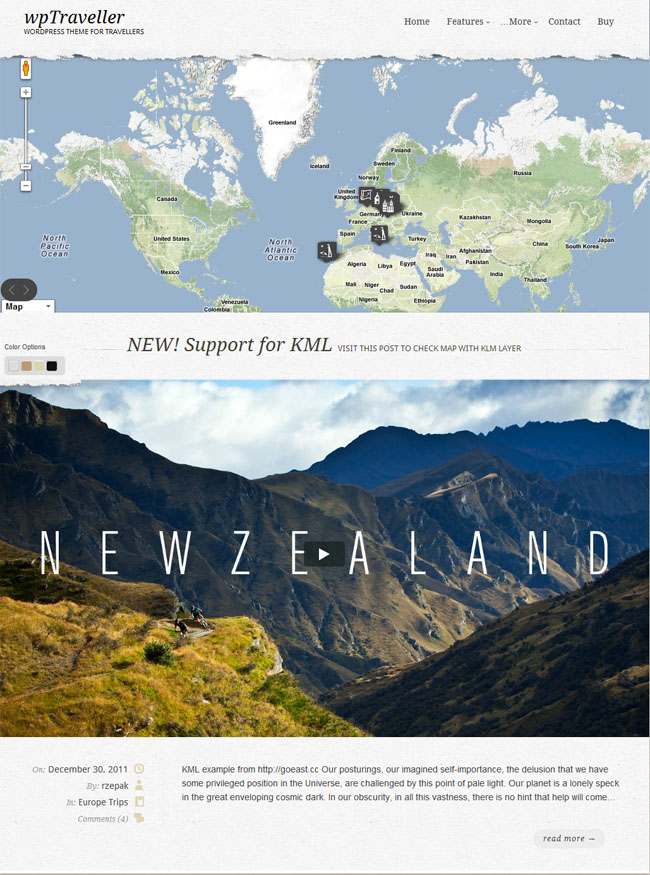 This is a great theme if you need a detailed map for your travel blog. The theme provides a huge Google map where you can add multiple markers, markers texts, lines to highlight roads and polygons to show areas on the map. In addition, it has another great feature – gallery where you can easily add your travel album by drag and drop to showcase the photos you want.
Price: $45 / Live Preview
#4. World Traveler
The world traveler theme is a very beautiful designed travel theme, it is simple yet eye catching. It will be a good start up theme for those who just started to blog but yet need a professional design. The price is a good start for those who have limited budget.
Price: $15 / Live Preview
#5 World Travel
The World Traveler is a clean and fresh wordpress theme where you can change the color easily. The page structure is scalable so it can accommodate large content without breaking the layout of the page.
Price: $35 / Live Preview
#####
Hopefully, you will find one interesting travel WordPress themes from the above for your travel blog. If you, however, find setting up a blog is still a hassle, you are welcome to contact us for help. We will do the hard work and you just do the blog!