Are You Looking to Start an Email Marketing Campaign Immediately but hesitant over the Technicality involved?
Let us help you! We offer a list of special assistance below so that you can get your email marketing started at no time but this offer is for limited time only.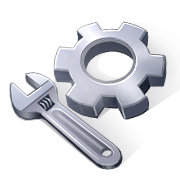 Free Setup Today for Monthly Plan
You can get a free one-time setup for your email marketing campaign today! The setup fee will be waived if you are going to sign up for the email marketing monthly plan and it is a paid account. Our goal is to help you to get over the initial stumbling block and achieve your email marketing success quickly.
What is involved in the Free Setup?
Account Setup
Import Email List
Import your HTML Email Message
Anti-Spam Check
Send your Email Message for Approval before Blasting
Schedule Date and Time for Blasting upon Approval
How to Sign Up?
Click here to sign up the monthly plan.
Fill in your company and contact details.
Once successfully signed up, email us your User Name and Password.
Also email us your HTML email message with linked images.
We will email you once the setup is done.
Contact us if you have any questions.